Staff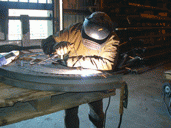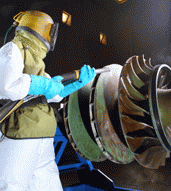 We have trained and experienced service engineers, craftsmen, and machinists as well as a compressive shop and portable field service equipment, available 24/7. We are well positioned for on site and in-house services to satisfy the most demanding clients.
Tetrad Service, Inc maintains a full time staff of the following qualified professionals:
Service Engineers
Field Service Engineers
Technical Representatives
Consulting Services
Millwrights
Machinists
Certified Welders
Balance Technicians
With a full time staff, Tetrad Services can give the customer quality service 24/7 for any type of breakdown whether it is a non-emergency or emergency. Whether it is for on-site service or shop service Tetrad Services is there for the customer.
Our personnel are familiar with the latest technology in turbine blading repair, bearing designs, steam path inspection, and evaluations. We assist our clients in making decisions whenever a failure has taken equipment out of service whether it is a turbine, pump, fan, Rotating, or geared Tetrad Services can be counted on for the right answers to our customers problems.