About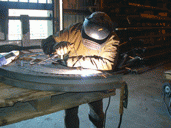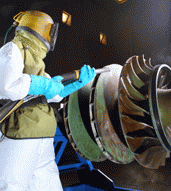 Tetrad Services, Inc. was founded in Red Bluff, California by Roger Meyer in 1993. Over the past 17 years of service, Tetrad Services, Inc. has grown into a very diverse machining and repair company that services industries throughout the United States.
We provide total maintenance as well as installations and overhaul for all makes, models and sizes of turbine/generators, fans, pumps and other rotating equipment.
We have well-trained and experienced service engineers, craftsmen and machinists as well as a compressive shop and portable field service equipment, available 24/7. We are well positioned for on-site and in-house services to satisfy the most demanding clients.
Experience is what puts Tetrad Services, Inc. in the forefront when it comes to turbine blading, nozzle and diaphragm partition refurbishing, journal grinding, and bearing repair.
We have capability to design and manufacture labyrinth steam seals and diaphragm seals. In addition, our shop and transportable balance equipment can provide vibration analysis and solutions to mechanical instability.
Our thorough on-site and in-house blast cleaning capabilities are a part of our commitment to our clients that we not only do the job we finish the job well.
Governor Controls
Governor Control Valves
Machining
Welding
Fabrication
Wicket Gate Refurbishment
Wear Rings
Facing Plates
Line Boring
Bearings
Shafts
Cavitation Repair
Rebabbitting
Turbine Buckets